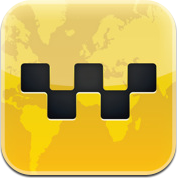 Safari iPad Annoyances
No cookie management other than dump them all.
No private browsing mode.
No option to change the browser user agent. If you get sent to a mobile version of a site just because you are on an iPad you cannot do anything about it.
No adjustable cache.
No offline mode.
Those are just a some examples of how crippled Safari is on the iPad. 90% of the time Safari is just fine, but it's that last 10% that makes me email myself a link to remind me to open it up from my MacBook.
Hail iCab
I've resisted using other iPad browsers because I am lazy and do not want to manage yet-another-browser. However, iCab may change my mind.
iCab has cookie management. Like any desktop OS full featured browser, you can manage your cookies.
iCab has a private mode. Handy for not leaving a trace.
iCab can present itself as any popular browser. This mostly why I use it. A use case: Last December Google thought it'd be annoying and give free WiFi to every Delta passenger throughout the holiday season. The problem is, that everybody used it, and therefore nobody could use it. You'd get stupid messages from the Google hosted Gogo Inflight like, "just like the busy holiday season, the Internet is busy." I actually had to get work done! The only purchase option was a monthly pass. I was more than willing to pay for a one-time connection just like I normally do, but that was not an option. Fortunately, I could use my iPhone. I guess Gogo and Google decided that mobile traffic would be OK and only throttled non-mobile traffic. So I switched from my MacBook to my iPad, it's mobile, right? Wrong! Fortunately I had an alternative browser that allowed me to change my User Agent to iPhone and voilà! I was online. Same trick for for my MacBook after putting Safari in Developer Mode.
iCab has a user definable cache size. I really tire with Safari slowly reloading a large page when I back arrow.
iCab has an offline mode. This is a bit more convenient than remembering to load up content in Instapaper or other offline readers.
iCab is $2US and worth a try.